Profitable Side Hustles Toolkit
Take Your Side Hustle from Idea to Reality.
Are you a Christian mom who's ready to turn your passions into income? This bundle includes everything you need to start a successful side hustle that aligns with your Christian values.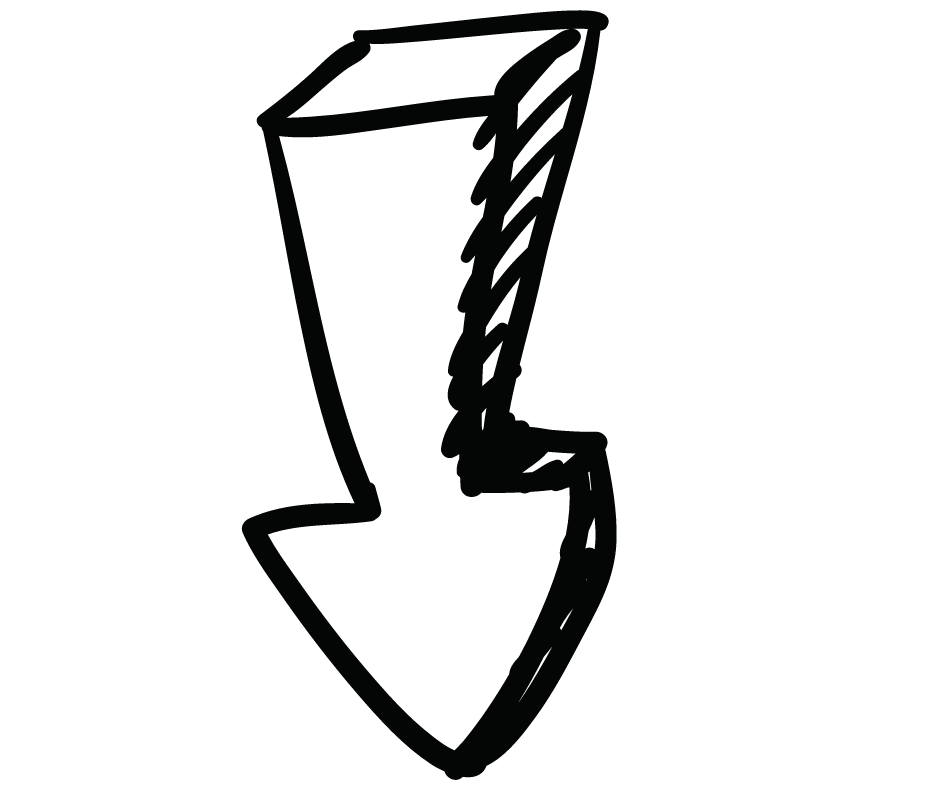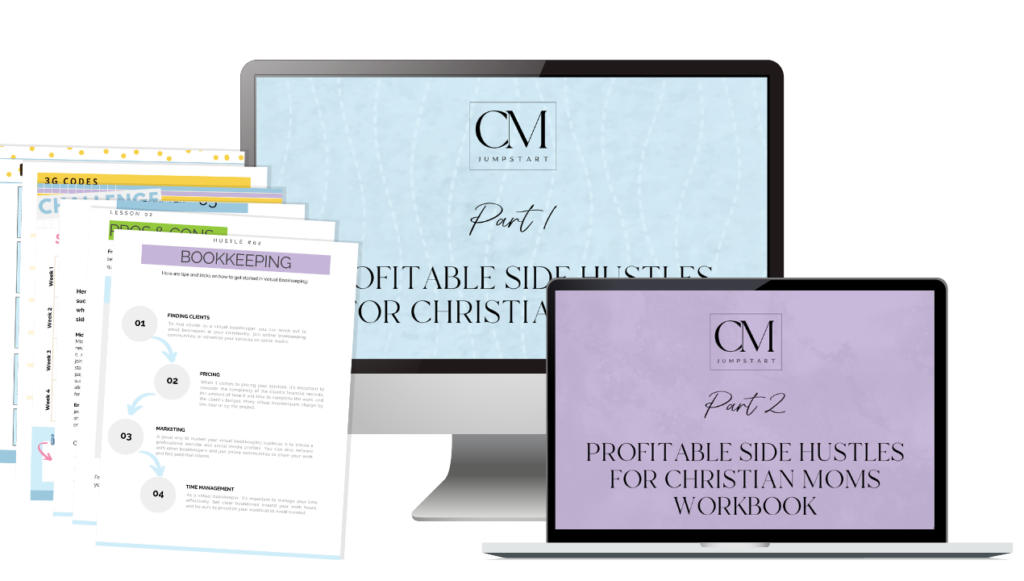 Are you a Christian mom who wants to work from home, earn extra income,
and be more present for your family?
Picture yourself blending the joys of motherhood with the excitement of running a successful home-based business. Or if you need extra income, imagine avoiding the stress of a traditional 9-to-5 for the freedom to set your own schedule, to be present for your kids, and to earn on your terms.
The dream is real, and our Profitable Side Hustles for Christian Moms Bundle is your roadmap to turning that dream into a reality!
Does this sound like you?

* You're a dedicated mom who is juggling a lot. You're working hard to make every dollar count.
* You're finding creative ways to stretch your budget and manage the challenges of being a single-income household.
* You're considering a transition to one income or you've already transitioned in order to prioritize family life.
* You feel like you're living paycheck to paycheck.
* The weight of these financial pressures is real and you're eager to find a way to ease the burden and create a more secure future.
I've been where you are.. and there is a better way!
I know what it feels like to dream about being able to leave your 9 to 5 to be home with your kids, but not knowing how you can ever afford it.
I know what it feels like to be grateful for the opportunity to be home with your kids, but to also struggle financially while trying to live on one income.
I also know how it feels to want to work from home, around your kids' schedules, yet be filled with self-doubt and fear of failure.
But then I know how it feels when God reveals your calling, helps you to find your perfect side business, and then gives you the confidence and strategies to be successful.
God brought me through this journey and helped me to start and grow my perfect side hustle. And now 13 years later, even after becoming a young widow, I'm still home with my kids. If He can do it for me, He can do it for you!
Here's the Plan I Followed to Get Started…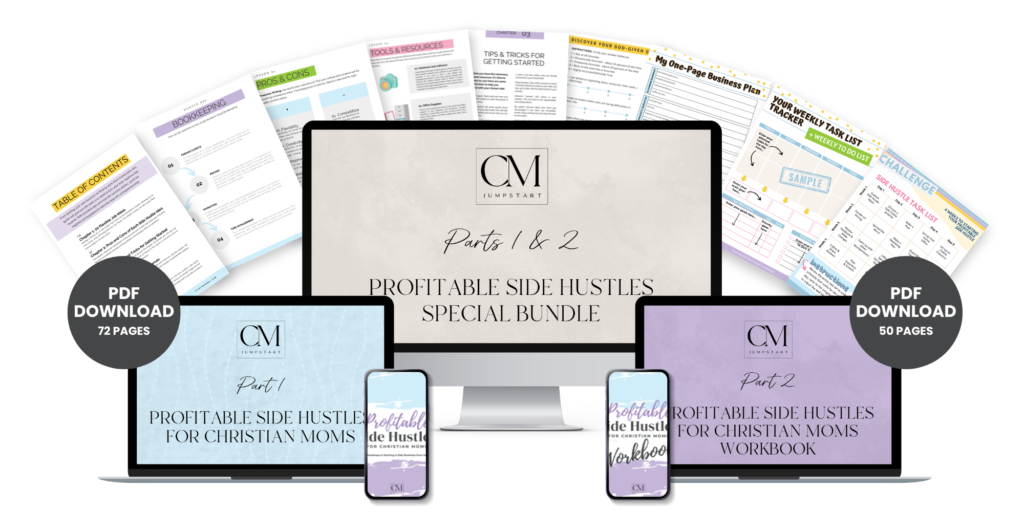 Top 20 Side Hustles for Christian Moms and Ways To Get Started in Each
The Side Hustles for Christian Moms Guide is packed with actionable tips and strategies to help you start your own profitable side business. Discover the pros and cons of popular side hustles like freelance writing, virtual bookkeeping, and social media management, and learn how to market your services, set your prices, and find clients. With inspiring success stories from real Christian moms who have made the leap, this ebook is the ultimate guide to achieving financial freedom and work-life balance.
Your Ultimate Toolkit for Launching Your Side Hustle
The Side Hustles Workbook is designed for faith-driven moms who want to start a home business while prioritizing their families. It includes a 4-week challenge that will jumpstart your side hustle journey, a weekly task list tracker, step-by-step guidance on finding your unique niche, an assessment to help you identify your strengths and gifts, and a business planner to help you create a solid foundation for your business. Whether you're a seasoned entrepreneur or just starting out, this workbook will give you the tools and strategies you need to succeed.
Bonus Guide + Toolkit!
Included with your purchase is the Online Business Starter Guide and the companion Online Business Toolkit. The Starter Guide is a step-by-step guide to starting a profitable, online business from home. The companion Toolkit includes fast-action worksheets to help you discover and launch your online business. These tools will guide you in creating a viable and sustainable business that helps you gain financial freedom.
Get the tools and resources you need to start a side hustle that is both profitable and fulfilling, all while staying true to your faith and family commitments.
YOU'RE JUST ONE STEP AWAY
Are you ready to take your dream to the next level?
Don't let your dreams remain dreams – take action now! Our comprehensive toolkit is your roadmap to success, helping you build the life you desire while honoring your family values. Say 'yes' to your journey towards financial freedom, flexibility, and purpose. Grab your copy of the Profitable Side Hustles for Christian Moms Bundle today!